[ Home Page | Twitch | YouTube | Discord ]
---
President Jack Tunney Stands by Rule Book Emote
Dec 14, 199X
by Rudiger MacLeod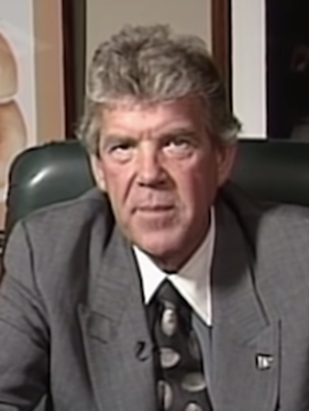 NEW YORK, December 14—Twitch-dot-television, a popular broadcasting web page on the internet, has announced this year's review of some of it's most used features.
Amongst one of the awards was the most used emotes—a small, low resolution picture often used to express happiness or to congratulate a streamer on a job well done.
On the bulletin board Reinstatement! That's the Plan! Reinstate the Macho Man!, one user listed his most-used emotes for the year. Popular icons such as LUL (an acronym for Lehnen und Lachen), Good Game Waifu and Sock Fish Puppet were used, but one notable absence caught the attention of the figurehead of the World Wrestling Federation himself.
President Jack Tunney was said to have been left disappointed by the revelations that the "Rule Book" emote was not used.
"As President of the World Wrestling Federation, I pride myself on upholding the rules and regulations that have ensured that this organisation has remained at the forefront of gladiatorial combat for the last few decades. To hear that there has been flagrant rule-breaking and a lack of order brings me great sadness.
"I promise that next year, all sanctioned bouts and broadcasts will require at least one use of the 'Rule Book' emote, or the streamer will be forced to immediately relinquish their broadcaster's and manager's license." Said Mr Tunney during a press conference in Madison Square Garden.
The President declined to comment further on the matter, before returning to the main subject at hand, where her affirmed his current ruling that "despite how catchy the campaign slogan is, my plan is not to reinstate the Macho Man."